One of the first doubts that comes to mind when we create our own blog is how we can earn revenue from it. Thanks to digital tools, it's possible to monetise our efforts and receive a profit. However, it's useless to attempt earning any sort of revenue without having a strategy or performing prior investigation. In this article we'll list some affiliate programs we can use to monetise our blog.
Google AdSense
This is one of the most popular and common methods of generating income. Basically, it's a tool offered by Google that allows us to insert publicity from companies or digital businesses into our blog.
One of its main advantages is how easy it is to use. We just need to install a plugin or insert a code into our website. Then, Google can show adverts on our blog.
Amazon Associates Programme
This is one of the most well-known affiliate programmes and it consists of linking customers to Amazon products. For each purchase they make, Amazon pays us. That is, we recommend certain products and receive a commission for each sale.
Using this system is very easy, as we only have to add the links Amazon gives us for the products we're recommending. For example, if we write an article on power banks, we'll include the links to the product on our blog to generate traffic and, if all goes well, make sales.
Booking Affiliate Programme
The online travel accommodations platform Booking also has an affiliates programme. If our blog is specialised in travel, Booking might be our best ally because we'll naturally be recommending hotels and accommodation. 
It works very similarly to Amazon, as Booking pays us a commission for each room reservation which is made through our affiliate link. To use this service, we just need to join the affiliates programme on their website.
Other sales platforms such as Ticketmaster use the same system and if you publish affiliate links to events on your blog you can earn a commission from ticket sales.
Tradedoubler
This is one of the best affiliate programmes available. One of its most competitive advantages is that its affiliate network is comprised of large advertisers and marketing agencies from very diverse sectors.
It works similarly to the previously explained platforms and to begin using it we must register on their website and insert their publicity code into our blog. From then on, the advertisements will appear automatically. What's more, Tradedoubler allows us to select which campaigns we're most interested in using on our blog. Finally, we receive a commission for each customer we convert.
Awin
This global affiliate network was previously known as Zanox and it's one of the largest affiliate marketing networks. Among its affiliates we can find many companies which are well known worldwide. The products we can recommend as bloggers vary from trips to financial products, passing through sales or telecommunications.
To begin using Awin you simply have to access their website and follow the instructions to join. The way it functions when it comes to receiving payment is similar to the other affiliate programmes mentioned.
To conclude, we must remember that these are simply a few of the affiliate networks we can use for our blog. Choosing one over another will depend on our goals and our content. What affiliate programme have we not mentioned which you think should be included? We'll be happy to read your input.
If you want to gain more in-depth knowledge on topic, we offer a Professional Blogger Course.
Follow us, share, or give us a like: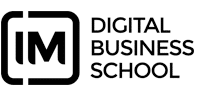 Formamos marketers digitales de alto rendimiento a través de una metodología que une capacitación en competencias técnicas con capacitación en habilidades de performance multiplicando resultados.