Do you want to take a step forward in the world of digital marketing? Digital marketing is constantly evolving and all professionals in this sector must constantly stay up-to-date. A way of achieving this is by studying one of the best master's degrees in digital marketing, a new experience which will allow you to accomplish your goals and achieve personal success.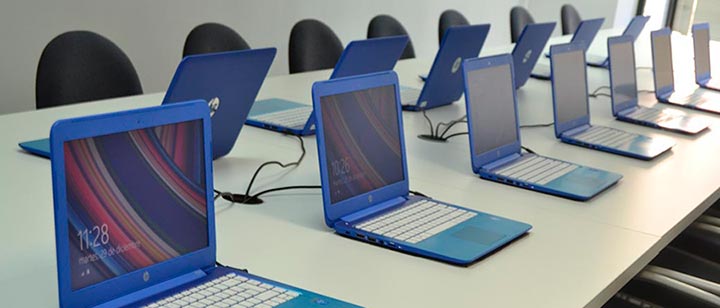 Completing a master's degree is an excellent way of improving your professional profile through specialisation. Choosing from the wide variety of degrees that exist in the market isn't an easy task, and neither is choosing the centre that best adapts to your needs.
To avoid making the wrong decision, the first step is to carefully search all the subjects you're interested in. If you already have a clear idea of what you want, you can move on to the second phase: searching for the perfect school to study the master's degree. Here you must consult the teaching method and type of teachers each school offers.
In master's degrees run by business schools, the teachers are usually active professionals in the sector, which grants added value to the programmes as it allows you to increase your network with professional contacts who might be valuable in the future.
The options you can choose from will vary according to your aspirations; you only have to decide what's best for you.
PROFESSIONAL MASTER'S DEGREE IN DIGITAL MARKETING AND SOCIAL NETWORKS
This programme is aimed towards people who want to specialise in online marketing. It grants students a very complete view as a professional in digital marketing.
This is the most complete program offered by IM, with the most complete curriculum. It prepares students with the necessary knowledge to successfully develop online marketing strategies in an organisation.
The main units focus on search engine positioning, the newest trends in web usability, making email marketing more efficient, how to use specific tools, how to perform web analytics, keys for marketing in search engines, and also marketing in social networks.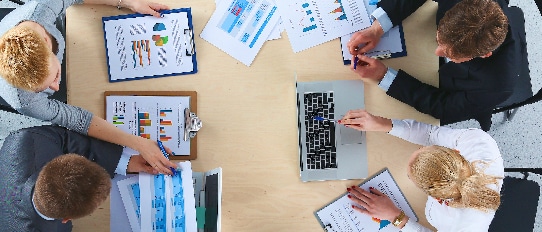 ¿
Do you want to learn Digital Marketing and Social Media
?
PROFESSIONAL MASTER'S DEGREE IN DIGITAL MARKETING & E-COMMERCE
This master's degree is essential to specialise in the world of e-commerce and business through the Internet. If you want to create your own online shop, it's also an interesting option.
Aside from becoming an e-commerce manager, you'll also acquire exhaustive knowledge on digital marketing and the requirements needed to manage online commerce platforms. This programme will show you all the possible strategies available to manage projects on the Internet efficiently, aside from training you to design e-commerce platforms, and learn what actions are the most efficient in order to develop them.
This master's degree will give you practical experience and knowledge on how the necessary tools to makes sales through the Internet function. You will learn how to create and manage a shop on the platform Prestashop, one of the most used platforms in e-commerce, and to master the promotion and publicity strategies for your shop.
PROFESSIONAL MASTER'S DEGREE IN COMMUNITY MANAGEMENT AND DIGITAL STRATEGIES
The change of behaviour in today's technological society has given rise to new professional profiles. With this specialised programme in community management and digital strategies you'll be able to manage communication between clients and businesses in the digital world. You'll invigorate the conversation so that it flows freely and you'll learn how to use the appropriate tools to achieve this. You'll learn about the importance of following a specific strategy to manage social networks by following guidelines.
With this degree you'll also be able to work as a social media manager, another new profile whose function is aimed at creating, planning, and measuring an organisation's social strategy. This programme is very practical and participative, taught through specific examples on different platforms, analytics tools, and social media strategies.
PROFESSIONAL MASTER'S DEGREE IN DIGITAL COMMUNICATION STRATEGIES & ONLINE MARKETING
Once you've completed this professional programme, you'll be able to work as a digital communications manager with the main goal of creating a communications strategy to pursue business goals, bearing in mind the needs and characteristics of the target audience.
Inside an organisation, the digital communications manager performs a more strategic function. This person is in charge of leading and coordinating the marketing department and sharing knowledge to establish the digital communication actions for each project, as well as creating the content for social and digital media.
This degree is aimed towards community managers; communication, publicity, and/or marketing students; or online marketing managers, as well as anyone who is interested in having deeper knowledge of the strategic side of social media.
PROFESSIONAL MASTER'S DEGREE IN SOCIAL MEDIA STRATEGIES, BRANDING, AND DIGITAL ADVERTISING
If what you're really interested in is building a brand through digital branding and online advertising techniques, this is the best option for you. With the training you'll receive, you'll perfectly know the keys to branding, which is essential for bloggers, Youtubers, and influencers. To fully work on a brand, you also need to perfectly master social media to fulfil the final objectives of the company's marketing strategy: sales. Considering the profile of the social media specialist, this master's degree delves deep into the role of the sales specialist through social media while always considering conversion as the final goal.
IM offers you the best master's degrees in digital marketing
The best master's degrees in digital marketing in Barcelona
You can study our master's degrees on-site at our centres in Barcelona and Madrid, located at:
C/ del Comte d'Urgell 143 Planta 5ª
08036 Barcelona
C/ Caleruega 79 Planta 1ª Oficina 1 B1
28033 Madrid
We offer several different master's degrees, with morning and afternoon schedules.
The best master's degrees in online digital marketing
In addition to that, IM also offers the chance of studying online digital marketing master's degrees from anywhere in the world.
IM has one of the most advanced online campuses, where you'll be able to interact with classmates and teachers, work in teams, look for solutions to marketing problems, and where you'll also be able to network.
Professional profiles dedicated to digital communication are more and more essential in companies' marketing departments. You can achieve the knowledge needed through a master's programme from IM. You will be able to easily combine your studies with work and personal life by studying through online classes or blended learning.
If you're interested in the world of digital marketing, you can find the option you're looking for among the best master's degrees in digital marketing offered by IM Digital Business School. Our teaching method is focused on personalised education of each student, making learning easier and making the experience more satisfactory.
Follow us, share, or give us a like:
IM DIGITAL BUSINESS SCHOOL
IM Digital Business School, specialised in digital marketing education and all areas of online marketing.
---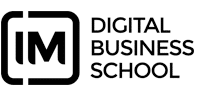 Formamos marketers digitales de alto rendimiento a través de una metodología que une capacitación en competencias técnicas con capacitación en habilidades de performance multiplicando resultados.