You might have decided to create your own blog, or you might be thinking about creating one. And, as a good digital marketer, you'll surely want to make the most of it and make it as attractive as possible for your followers, or perhaps even monetise it. However, when structuring your blog, you'll often see that the templates or themes you can choose from are quite limited. Here is where page builders come into play.
Nowadays, you don't need to be a web programmer or a coder to build your own blog with an attractive structure, appropriate usability, and a pleasant user experience. There are several WordPress plugins that make the job easier for us and, with the help of tutorials from different platforms, we can fine tune our blog ourselves.
Today we'll show you three WordPress plugins that will help you redesign your blog so it meets all your expectations.
Elementor:
This is one of the best page builders available. It's easy to use and offers thousands of possibilities to create websites, landing pages, etc. The free version is somewhat limited, but it includes 28 widgets. The Pro version adds 30 more widgets to choose from. You will also find free templates you can download so you don't have to start your blog from scratch.
SiteOrigin Page Builder
This is one of the most well-established page builders available for WordPress, and it has amassed over one million active installations. Its free version is very complete, although it also has a Premium version. It adapts content very well to mobile devices, which is a great advantage nowadays. Moreover, it is a stable plugin and it offers CSS controls for more advanced users, who will be able to take full advantage of it. It also offers a live editor which we can use to highlight the sections we want to edit and see the changes we've made without leaving the page.
WPBakery Page Builder
Formerly called Visual Composer, this plugin provides many advantages, but also the great disadvantage that it's only available for purchase. Because of this, we only recommend it if you can monetise your blog and turn a profit. It allows you to edit the frond end as well as the back end (if you have coding experience), and it includes a tool that will help optimise your SEO.
We hope that after seeing these options you will feel encouraged to revamp your blog. If you want to know more on how to create your own blog, we recommend our online or onsite professional blogger course (available in Spanish).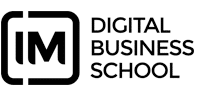 Formamos marketers digitales de alto rendimiento a través de una metodología que une capacitación en competencias técnicas con capacitación en habilidades de performance multiplicando resultados.