Gracias a las buenas relaciones establecidas entre el departamento de bolsa de trabajo del IIMN y la oficina EMEA de ebay en Dublín (Irlanda) recibimos las nuevas ofertas de trabajo que el gigante de Internet genera internamente para cubrir sus vacantes.
A continuación puedes ver los requisitos del puesto:
Spanish Trust and Safety Teammate
Overview
As part of the Trust & Safety Team you will be responsible for supporting the needs of our members and ensuring we provide a clean and safe site on which to trade. As a frontline representative, you will be the primary point of contact for our customers – it is critical that you help provide them with predictable, compassionate, and timely resolution to their questions and enquiries while maintaining a positive and friendly attitude.
You will need to exhibit strong communication skills, excel at customer interaction, exhibit creativity and skill in delivering practical solutions, and thrives in a collaborative team environment. Your daily tasks will draw upon your technical and analytical ability as you review reports and address the members concerns. Your proactive nature will be key to ensuring your success. As a direct contact for
our members you will represent eBay to a high standard of professionalism to the eBay community.
Responsibilities
Providing strong Customer Service, understanding our customer needs and acting with the customer in mind
Supporting the daily needs of our members on a wide variety of queries, ensuring their resolution and satisfaction
Working with members in overcoming challenges they may face in their onsite activity
Having a thorough understanding of customer priorities, and identify key improvement areas
Providing feedback on emerging issues on the site
Ensuring that we are providing the safest and cleanest site possible for the community
Independently use all channels to stay informed with regards to department specific knowledge
Developing effective working relationships with peers and superiors and maintain open communication with Team Leader and Manager
Requirements
Fluency in Spanish and English both spoken and written is essential (other European languages advantageous, either Italian, French, Polish or Dutch)
Availability to work one day at the weekend and dayshift and/or evenings
Flexible and adaptable with a positive attitude to work
Previous customer service experience is an advantage; Phone experience advantageous but not essential
Basic Computer Knowledge – experience with all Microsoft Office programs and Internet
Strong written (email) communication utilizing proper grammar and punctuation, good typing skills
Log information accurately
Knowledge of eBay either through your own activity on the site
A keen customer focus and desire to resolve customer concerns in a timely manner
Ability to learn and adapt to new policies at a very fast pace
Proactive and driven by targets
Continually display initiative to take on additional responsibilities towards professional growth
Works as a team to ensure the eBay site is safe and clean
What we offer?
Be a part of a team that helps to shape the shopping experience of the future
Future career opportunities with international exposure via eBay Inc.'s network of global locations
A supportive environment that allows our employees to thrive and learn
European Headquarters based in Blanchardstown, Dublin 15, only 15 minutes from the thriving Dublin City
Our benefits ensure you are well taken care of with quality health and wellness programs including free site gym!
An opportunity to be a part of a community that has just been voted one of the Best Workplaces in Ireland and Europe 2014
¿Estás interesado/a?
Si estás interesado/a en esta oferta puedes aplicar directamente en la web de ebay pinchando en este enlace >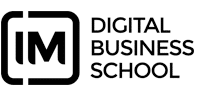 Formamos marketers digitales de alto rendimiento a través de una metodología que une capacitación en competencias técnicas con capacitación en habilidades de performance multiplicando resultados.