When the responsibility of promoting a brand through digital marketing falls into our hands, we tend to go a little nuts. We want to be in every social media channel, so we start creating profiles, even in Google plus (just in case!). Then we write loads of articles in our blog about any topic we can think of and invest in Google Adwords, Facebook Ads, Twitter Ads (why not!) and end up exhausted and bankrupt and (obviously) with no results whatsoever.
That's why it's important to have a plan. First of all, we need to focus on our goals and the resources we have to get them. Of course if we are rookies in digital marketing, we are going to make a few mistakes, and learn from them. But if you want to skip this process and go straight to good results, there are a few steps you will need to follow to create the perfect digital marketing strategy.
10 tips to build your digital marketing strategy
Be sure of which is your business model, and if it doesn't work, pivot it. Marketing doesn't make miracles.
Before you start, research. Benchmarking and online reputation analysis are crucial to know where you are.
Identify your buyer persona, who he /she is, what he/she does, what he/she likes… if you don't know this person, you'll never be able to reach him/her.
Wrap it all up in a good branding, give your brand a story that engage people and make them spread the word.
The way you talk to your community will determine your identity. Find your voice and the way you address to your community that encourages them to participate.
The combination of common sense and customer-oriented actions will be key to build your action plan.
Many customer journeys start from a Smartphone, think mobile first.
Put your efforts only in the social media channels where your target is.
Growth hacking practices can really help you to reduce costs.
Never stop measuring. Metrics show your results and profitability, and that is your main value.
So with all that in mind, now you can start to write your strategy. ¡Good luck!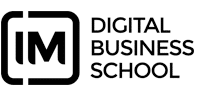 Formamos marketers digitales de alto rendimiento a través de una metodología que une capacitación en competencias técnicas con capacitación en habilidades de performance multiplicando resultados.