1. Why are you interested in this position?
What the interviewer wants to know: If you're appropriate for the position. Moreover, this is a good moment to create a link with the company and express what motivates you for the position.
Response strategy: Explain the 3 main reasonswhy you're the best candidate:
Prior experience related to the position.
Your honest interest in the position.
The skills you have that will allow you to carry out the role easily.
Example: I'm interested in this position because I have experience in digital marketing. In my previous workplace, I was in charge ofplanning, managing, and launching marketing campaigns. Furthermore, I enjoy participating in each stage of the marketing process, as I consider myself a creative person with analytical skills. From what I've seen on your website, your customers are very satisfied with your service, and I would love to be a part of this team and continue to create excellent marketing strategies.
2. Describe a problem you experienced when working at a similar position.
What the interviewer wants to know: Your conflict-solving skills when faced with a problematic situation.
Response strategy: It's time to impress your interviewers. Choose a situation related to a day-to-day problem at a prior, similar, workplace and follow this simple guide:
Explain the situation so the interviewer knows what was happening.
Explain what you did to solve the situation.
Give details on the resolution.
In order to flaunt your skills, describe a situation in which your actionswere crucial to solving the problem so that the interviewer can value your work skills positively.
Example: I was working at an advertising agency when our manager told us that a campaign needed to be launched earlier thanwe had planned. I organised my team and we split up the tasks to be more efficient and ensure the campaign launched as soon as possible. After many hours of nonstop work, revisions, extra meetings, and team cohesion work, we completed the project and the client was very satisfied with the result.
3. Where do you see yourself in two years?
What the interviewer wants to know: They generally want to know if you have a stable work life and what level of commitment you have for this position, as hiring you requires an initial investment in training, time, and money. This is why they look for candidates who plan to stay.
Response strategy: Give answers related to your work, not your personal life. This is a trap many candidates fall into. You must show confidence in yourself, so a good strategy is to explain that you see yourself taking on new responsibilities. There isn't any right or wrong answer, but you must be honest and realistic.
Example: I'm highly motivated for this position because in two years' time I'll surely have more experience and knowledge in the field, and that's something I know I'll only be able to acquire by working with you. In two years, I see myself taking on more responsibilities and even coordinating projects.
4. Why did you leave your previous job?
What the interviewer wants to know: They want to know your level of honesty. They'll give you enough time to give a detailed explanation of the situation, so it's important to not explain circumstances that may leave you in a bad light, such as problems caused by a conflictive personality or low performance.
Response strategy: Honesty first. If you lie, the interviewer will notice. You must play your cards very well. If, for example, your contract was for a limited time and it ended (a best-case scenario), you can explain exactly that. However, if something murky happened with a boss or colleague, be careful! The interviewer is also measuring your level of discretion. Never make negative comments on previous bosses and colleagues.
Example: I learned a lot about the sector and I gained new work skills during my stay at the company. Unfortunately, I had been hired with a fixed-term contract and it couldn't be extended.
5. What salary are you seeking?
What the interviewer wants to know: They want to know if your salary expectations are too high, which may be reason enough to dismiss your candidacy. Still, it's important to take the plunge, as the interviewer is expecting an answer.
Response strategy: Don't say a specific salary. Always talk about a range and say it in gross yearly income. Research information on similar positions so you don't aim too high or too low.
Example: I think that for this position, bearing in mind the requirements and the skills I bring to the team, the payment range should be between £30,000 and £35,000 gross yearly.
Laura Navarro – Recruitment Manager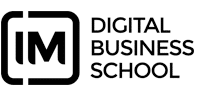 Formamos marketers digitales de alto rendimiento a través de una metodología que une capacitación en competencias técnicas con capacitación en habilidades de performance multiplicando resultados.