Video is the preferred format of the digital world, especially for younger users. One of the social networks that has become a favourite among teenagers is TikTok, formerly known as Musical.ly, an app that takes full advantage of the video format.
TikTok is a social network that combines Vine and Snapchat, with which you can create videos ranging from 15 seconds to one minute. It also allows you to add special effects to your videos to customise them. It's a step beyond Instagram stories, and its differential factor is that the videos posted in the app are all based on a song the user previously selected.
Musical.ly was created in 2014 by two Chinese entrepreneurs, Alex Zhu and Luyu Yang, who observed the rapid acceptance of Snapchat among younger Americans. Near the end of 2017, the Chinese giant ByteDance purchased Musical.ly for over 850 million euros and changed its name to TikTok.
ByteDance has become the most valuable startup in the world: in October 2018 it was valued at over 66 billion euros, overtaking Uber, which had been leading the list of most valuable startups in the world for years. ByteDance has also developed an instant messaging system with its new app Feiliao ("Flipchat" in the English-language version). This hybrid between instant messaging and forums is already available for download on iOS and Android, but it has only been launched in China.
Nowadays, we have online consumers over 35 who continue to use Facebook and Twitter, Millennials who use Instagram and Youtube, and Generation Zers who prefer TikTok and Twitch. The latter platform is preferred by gamers.
You can use TikTok to upload videos from your mobile while you sing and dance, adding lots of comedic touches, and you can share them online. Furthermore, TikTok launched a live video platform in 2016, Live.ly, which is used by influencers to stream content to their followers.
How do I use TikTok?
When you enter TikTok, you will see it is similar to Instagram: the videos appear vertically. The timeline is divided into three sections, accessible from the upper part of the screen: videos published by people you follow, featured videos, and a section called "For You," which includes popular videos near your location.
The bottom part of the interface contains several of the app's functions: a button to return to the home screen, a search button, a central button to post your own videos, and two other buttons to see your notifications and access your profile.
As any good social network app, TikTok creates a user profile for each user where you can add a profile image and a short bio, and you can see your number of followers or fans, who you're following, and a list of all the videos you've published. You can also add an icon to link your TikTok and your Instagram accounts, or share your profile on Facebook or Twitter, for example.
TikTok allows you to use song fragments from your favourite artists, or current radio hits from around the world. You can record your video several ways: slow motion, fast motion, time-lapse… And if you use the frontal camera as if you were taking a selfie, you can add filters like the ones popularised by Snapchat.
Once your video has been recorded and processed, you can trim it, add filters or a special effect, such as make it play backwards. When it is ready, you can publish your video and tag or mention your contacts. TikTok also allows you to perform duets with other users or have a "party" with several users to create a video together. Moreover, the social network periodically organises challenges based on a specific hashtag, and the videos with the most likes appear in the featured videos feed or are shared by popular accounts.
We could see an example of this social network's power in January 2020, when Spanish artist Rosalía, one of the most famous singers in the world, opened a TikTok account, sending her fans into a frenzy. Here you can see a TikTok video created by Rosalía, which she shared on her Twitter. By doing this, Rosalía joined other celebrities who had already fallen in love with the Chinese social network, such as Shakira or Will Smith, as well as over 500 million other users worldwide.
The top ten countries with the most TikTok users in the world are (million users):
India 119.3
United States 39.6
Turkey 28.4
Russia 24.3
Mexico 19.7
Brazil 18.4
Pakistan 11.8
Saudi Arabia 9.7
France 9.1
Germany 8.8
👉 If you want to learn the secrets hidden in the world of Social Media, learn the best strategies and get profitability from the interaction with users, take a look at our Professional Master in Content Management and Social Media Strategy.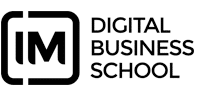 Formamos marketers digitales de alto rendimiento a través de una metodología que une capacitación en competencias técnicas con capacitación en habilidades de performance multiplicando resultados.