We are happy to announce thatIM Digital Business School has justlaunched a new program for those who want to become leaders and be at the top of the Digital Marketing game. If you are a professional with experience in the digital sector and wish to advance in your career and lead your company's digital transformation with guaranteed success, this course is for you.
This Professional Diploma will help you to become a Digital Project Manager, gaining awareness and knowledge of all the digital channels you will have to coordinate to promote a brand or project. It will also qualify you to design and manage a wide range of digital projects.The goal is for you to become a leader and get to know the functions of all digital profiles, their tasks and how to get the best out of them as a team manager.
In this course you will:
Obtain a wide and transversal perspective of different digital project models.
Be able to launch a digital project from scratch.
Know the tools needed to develop a digital project.
Learn efficient management methods through practice and investigation.
During the course we will have a close look at the role of the Project Manager, the associated tasks and responsibilities, and also all the disciplines related to digital projects. Then, we will get hands on and go through all the phases of building a digital project such as defining objectives, establishing the project scope, timings, costs and budget, and assembling the work team.You will also learn how to deal with stakeholders, develop a project by benchmarking,and apply work methodologies such as Agile, Scrum, Lean and Kanban.
An important part of this course is to learn how to manage teams and resolve conflicts. So during the course we'll take a look at possible problems that can occur during the project and different methodologies we can use to solve them. We'll also see how to manage changes and take control of the project at all times to make sure objectives are achieved. Finally, you will learn how to deliver and evaluate the project's results, write reports, etc.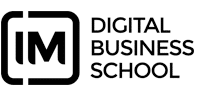 Formamos marketers digitales de alto rendimiento a través de una metodología que une capacitación en competencias técnicas con capacitación en habilidades de performance multiplicando resultados.